Bullets and Numbers on your slides
The following article is a transcript from a our video product, "Intro to Powerpoint XP."


PowerPoint is a great program because it allows you to display computer text onto a big screen. However, it's important to remember that PowerPoint is meant to be a "presentation medium" and not a "reading medium." Your audience won't read lengthy text, so it's important to pare down your writing. Organizing your key points into bulleted sentences is a great way to present your information in "bite size chunks" that your audience can easily digest.

Most templates are already set up with bulleted paragraphs – so that when you start typing into a text box, you information is automatically bulleted. When you hit [Enter] your text will jump down a line and a new bullet will appear. You can change these bullets to numbers by clicking on the numbers button in the task-bar.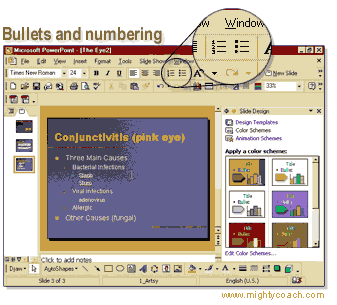 Bullets and numbers are useful, because they let you take confusing slides like this: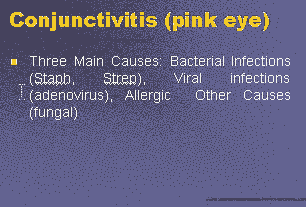 … and transform it into this: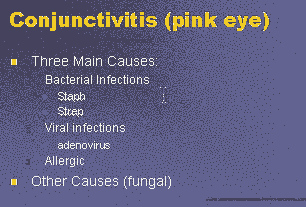 This new version is easier to read and makes more sense. You may notice that I've added some "sub-bullets" to this slide. You can do this, too … go to the taskbar and find the [increase indent] and [decrease indent] buttons and click them to modify your bullets.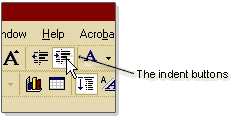 Next: How to spell-check your show...
Or: See all our PowerPoint tutorials!
---
| | |
| --- | --- |
| | |
| | Go right ahead! You can even copy and use the pictures. We only ask that you include the following sentence (and link) at the bottom of the article: |
You can find more useful PowerPoint tips-and-tricks like this one at www.mightycoach.com - they even have an online-video course that teaches you to use PowerPoint in only a few hours!